What is Litmus Chaos ?
Litmus is an end-to-end chaos engineering platform for cloud native infrastructure and applications. Cloud native SREs, QA teams and developers use Litmus to design, orchestrate and analyse chaos in their environments.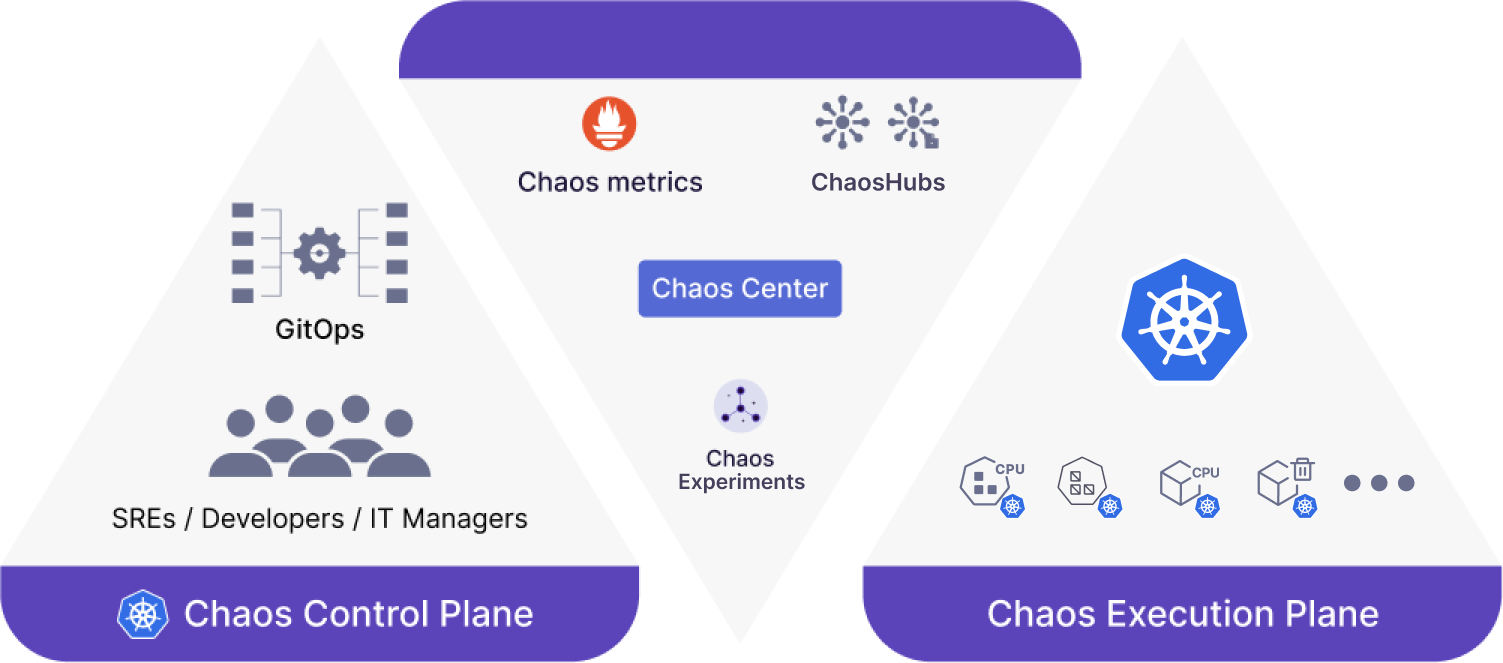 Explore using Litmus
Getting Started
Get up and running with installing Litmus and creating workflows to test resiliency.
ChaosHub
GA shop for thousands of pre defined workflows and experiements to be used.
Litmus 3.0 Advantages
The new Litmus is better and easier to use than Litmus 2.0 . Know here about Litmus 3.0
Litmus for Advanced Users