Version: 3.0.0
---
If you are the project owner, you have the ability to remove any members from your project as required.
Steps​
1. Identify the member to remove​
In the Active members tab in the Members page, you will be able to see all the members who have their invitation status as accepted for your project collaboration invite. Here, identify the user to remove and click on the Options icon as shown and select the Remove Member option.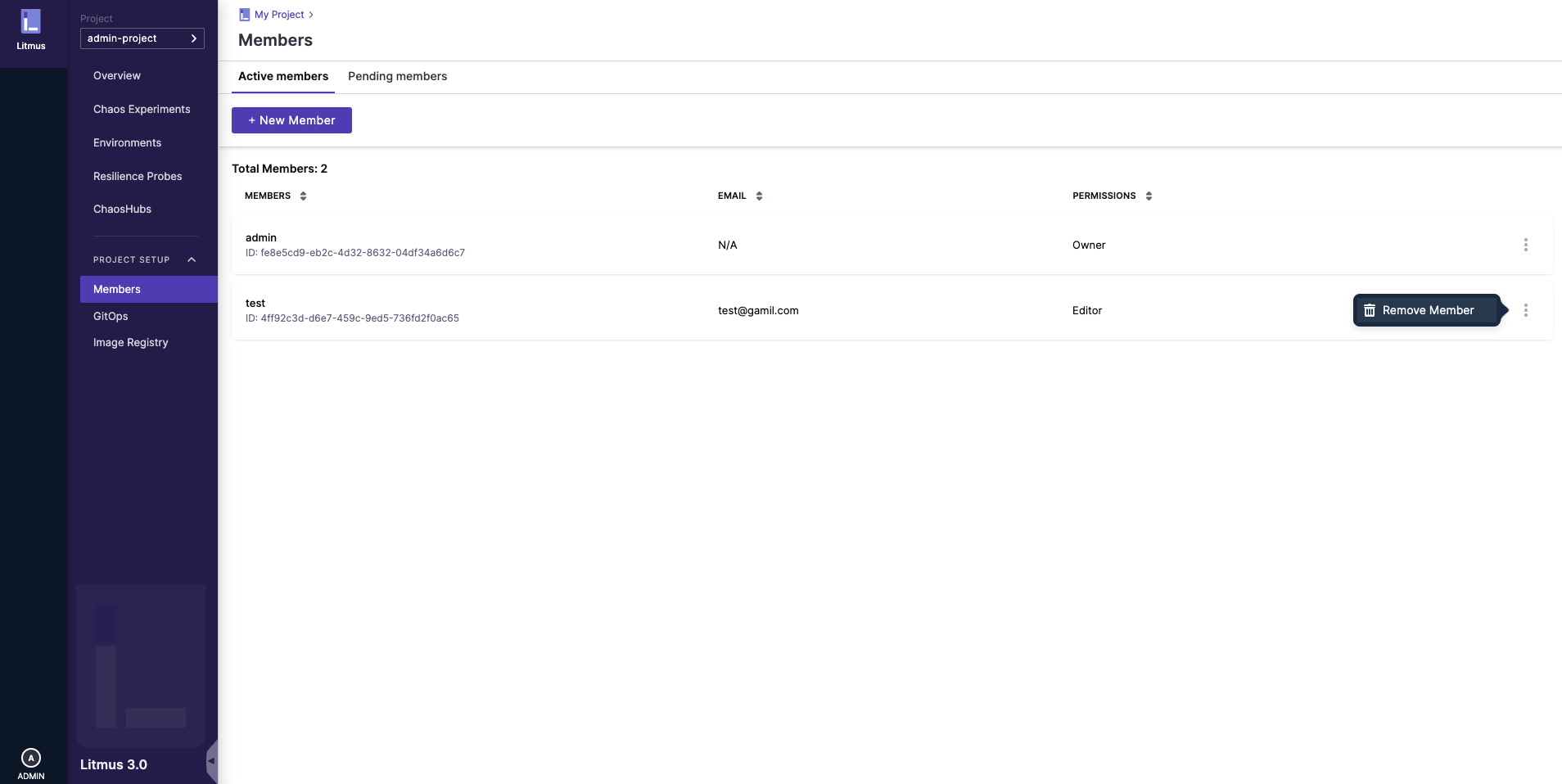 2. Confirmation for removal​
On hitting the Remove Member option, you will be prompted to confirm the removal of the member, hit Confirm to confirm and remove the member from your project.